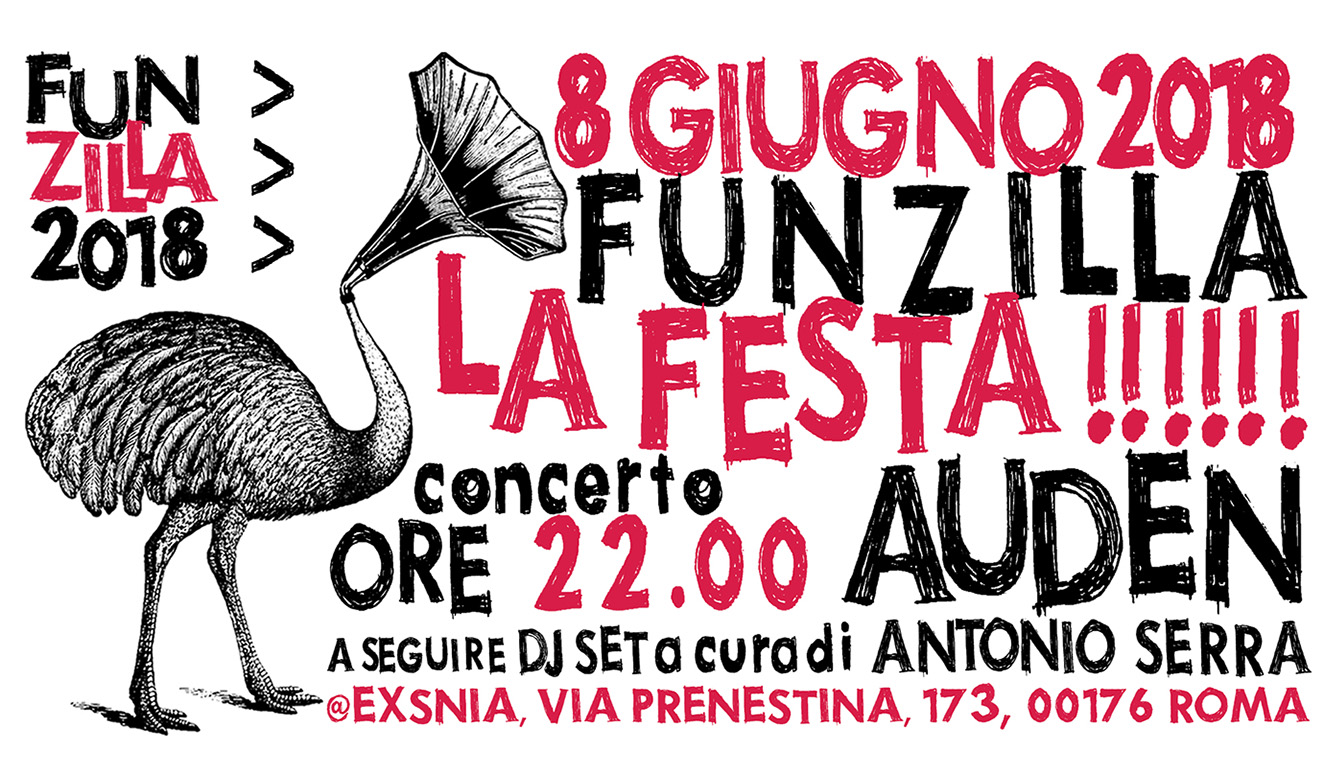 "Don't care what they may say we got that attitude"
"Don't care what they may do we got that attitude"
Per presentare la nuova edizione di Funzilla Festival (www.funzillafest.com), e ufficializzare la call di partecipazione, vi aspettiamo tutti il prossimo 8 giugno alla Ex-SNIA, Via Prenestina 173 (zona Pigneto).
Festeggeremo insieme un altro anno di photozine & autoproduzione con musica dal vivo, rumore, beats, food & drink.
Alle 22:00, il concerto degli Auden, storica band italiana attiva dagli anni novanta, ispirata alla scena midwest emo e all'indie rock statunitense.
A seguire Antonio Serra, fondatore della casa di produzione PseudoMagica, ci allieterà con una selezione estemporanea a base di funk, soul, jazz, electronic beats, dub, techno e tutto ciò che gli passerà per la testa.
---

#funzillafetsival #photozine #fotografia #editoriaindipendente #ex-snia #roma #mandrione #emocore #auden #antonioserra #funk #jazz #electronicbeats #dub #techno #soul #badbrains #wegotthatattitude #party