» JIN – JIYAN – AZADI « WOMEN, LIFE, FREEDOM
FUGAZINE #09
---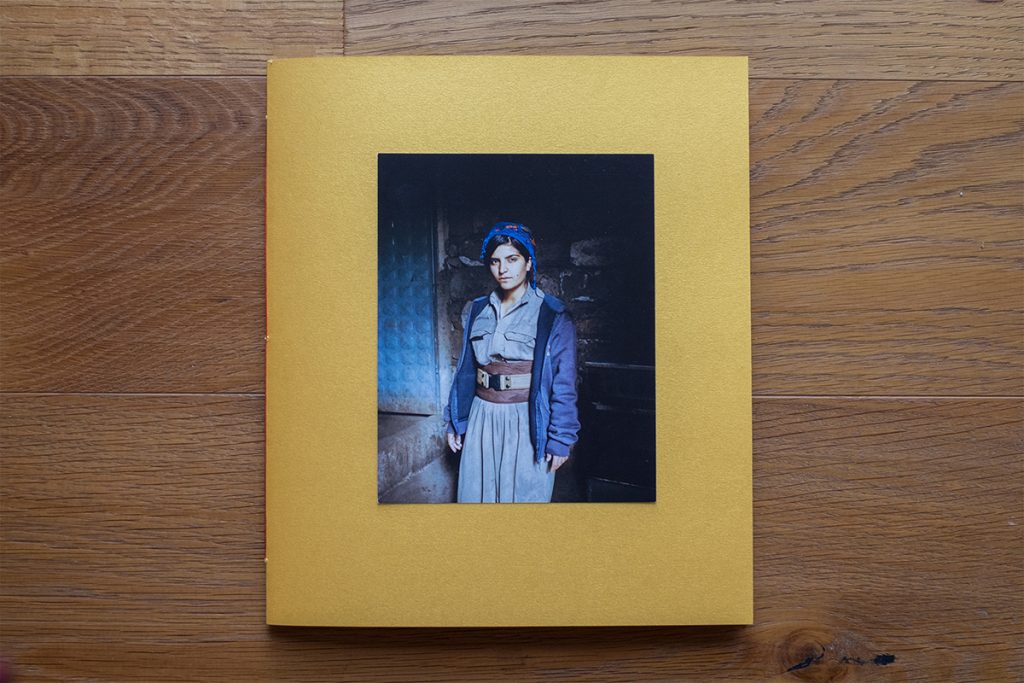 Approximately one third of all Kurdish fighters in Rojava ( Northern Syria ) and North Iraq are women. Unafraid of death and fulfilled by their passion for their homeland and the love for their families and people, these women muster up the courage to face the heavily armed IS in Syria and North Iraq.
The IS stands for an ideological world-view according to which women are seen as inhumane beings without rights and freedom. It is in this context that the IS approves the most direct, extreme, and crass forms of patriarchy, sexism, and feudalism.
At home, they are celebrated as heroes. Because the Women's libertarians movement is deeply rooted in the ideology of the PKK-movement, there are about 10.000 women aged 15-45 years old who have joined the female political party.
Many women of all ages, from all over Kurdistan, are drawn to join the battle. While some take part in Saturday Mothers on the Turkish side, others choose to join the guerrilla forces or YPJ fighters fighting in the mountainous regions of North Syria, West Kurdistan.
These women reject the patriarchal view of the role of women, who regard them as objects, prisoners in their homes and custodians of family honor.
It is without exaggeration to say that the current Kurdish feminist movement – from a military, ideological and organizational point of view – could be described as the strongest movement in the world in the name of women's rights.
---
Bio
The documentary photographer Sonja Hamad was born in 1986 in Damascus, Syria, to Kurdish Yazidi parents. At the age of three, the family moved to Germany. Her family moved to a small town in North Rhine-Westphalia, where Sonja lived until finishing school. The next two years she has been working as creative assistant for a commercial photographer in Hamburg.
Sonja studied photography at Ostkreuzschule in Berlin from 2009 to 2013 and graduated with the portrait-project "Wenn's drauf ankommt" ("When it counts").
Because of the upcoming war, she could not travel to Syria to do research for her subsequent project. As a result, she continued the work in Germany. Searching and tracing identity between foreignness and belonging led to portraits of family members, friends, and strangers. By and during this project the quest of cultural identity had become a subject of personal and intimate relevance to Sonja instead of being primarily considered politically.
In 2013 she started the project » Jin, Jian, Azadi « Women, Life, Freedom, which was explicitly intended to be political. Based of contacts stemming from her portrait-project and by a scholarship from the VG Bildkunst she was able to take on her documentary work in Northern Iraq in March 2015 followed by a trip to the KurdishWomen's Protection Units (YPJ) in Northern Syria and a second stay in September 2016.
Sonja Hamad is living and working as a freelance photographer in Berlin.
Edition data:

Format: 21×24,5 cm | 40 pages | Three different covers
Release Date: November 2020
Paper: Favini Shiro Eco 120 g/m2 | Majestic Luxus Real Gold 250 g/m2
Binding: hand stitched with red wire
Circulation: 160 numbered copies
Price: 14€